SAPHIRIART
Viktoria kincses
---
Tattoo design
&
fineline illustration
---
Illustrative geometric designs

Detailed fineline

Mandala & sacred geometry
---
Tattoo design and fineline illustrations
---
animal designs
Flower designs
CHARACTER DESIGNS
ONLINE STORE
---
designs for purchase
---
commission info & prices
---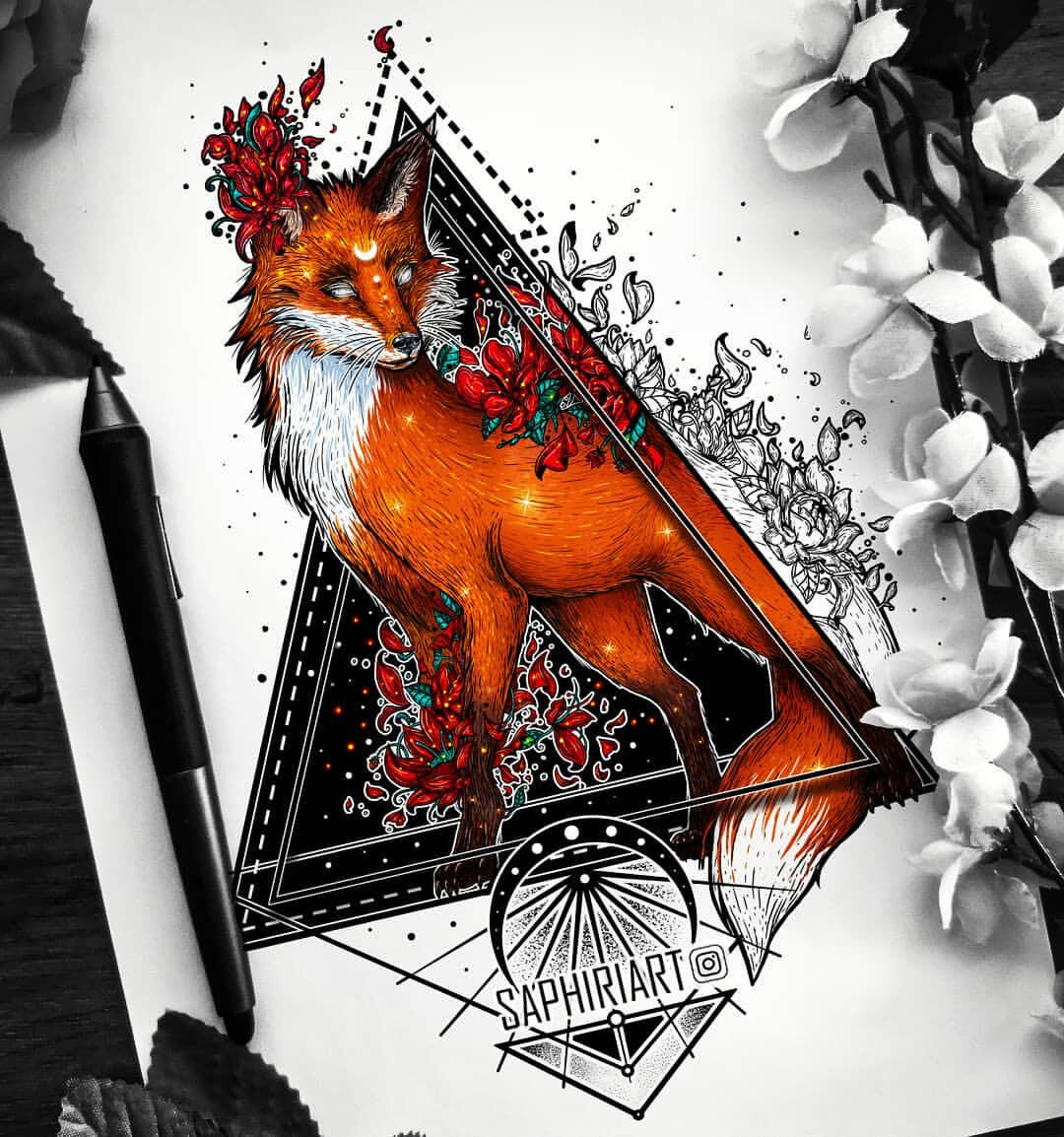 DETAILED animal
Detailed animal design with mandala or flowers and geometric elements.
joker
Give me a small introduction about yourself (or a single word) and i will think up a design for you!
There is no revision option for this type of commission. You will only get the final design without the lineart progress.
---
The base prices are black and white dotworked and / or shaded designs.
Half / partial coloring: +15%

Full coloring: +20%

Vectorizing: +30%

Extra detailed design/objects/background: +10%

Rush fee (completed in 48 hours): +50%

Rush fee (completed in 24 hours): +100%

Original handdrawn/handpainted design: +100% + shipping fee

Commercial use: +200%
---
The commission process starts after paying upfront via Paypal.
Please make sure to pay in EUR, and not in any other currency.
If not familiar with it, Paypal is a safe online paying method where the commissioner and the artist have payment protection. It's used by millions of users and businesses worldwide.
After discussing the design and deciding on the commission type, i will send a paypal request link with the choosen amount.
After the payment is received, the process starts and the client will get the lineart in 5-7 days. There are 2 revisions included at this stage. After the client's approval, i will start the shading or coloring and finish the design in an additional 5-7 days.
Late change requests after the lineart stage will be a +10% plus charge.
---
---
Please describe the commission here by filling out the form:

(This step can be left out if discussed on another platform)
The commission type

Colored, half-colored or black and white

If colored then the Colors, color pairs, overall color atmosphere *(e.g. warm, cold, neon, etc)

If black and white then the type of shading: sketchy, soft realistic or dotwork (optional, you can leave it up to me)

Required objects (e.g. leaves, type of flower, mandala, laces, feathers, moons, eclipse, etc.)

Overall shape of the design (e.g. oval, triangular, diamond, rectangle etc.)

If commissioning a character, the pose of the character, face expression, type of clothing

Reference images (if you have, you can send even from my gallery)
thank you for your submission!
I will process your commission description as soon as i can and reach out to you. Please check your inbox regularly.
COMING SOON!